Cart Fillers Compared: Automatic
FillAdmin
Hey everyone! Today we will be comparing five of the industry's best automatic cart filling machines. There are so many options to choose from! We've collected the most relevant data and displayed it in graphs just for you. We're going to highlight price, carts per hour, reservoir capacity, and even a production cost calculation. After that, we'll look at each filler individually. First, let's see what our lineup looks like.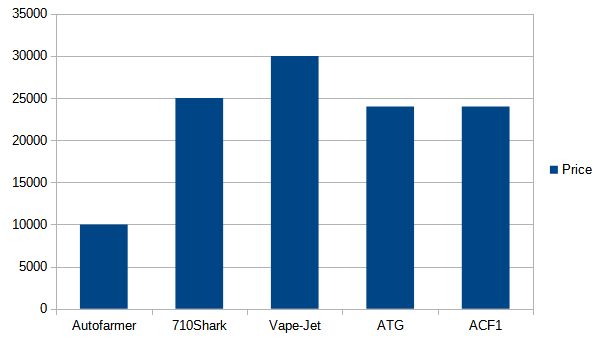 You don't have to tell us how big of a factor affordability is! There's a massive variability in price this time. Their outputs are all over the place. Speaking of output, let's look at another important facet of cart filling machines.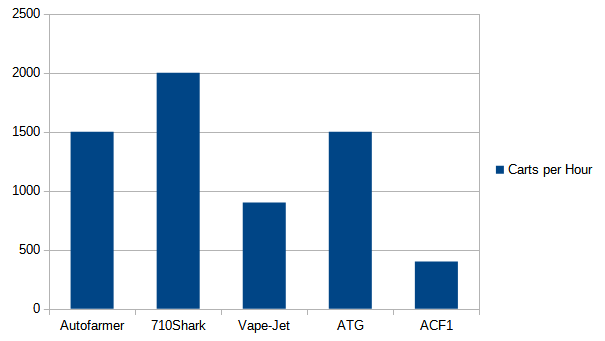 No matter how big your operation is, carts per hour is a determining factor in how much it will cost you to fill those carts. This will be a huge part of the production cost calculation, as you'll see below.
The larger the reservoir, the fewer times an employee needs to stop their task to refill it. This increases the efficiency of the filler.
Cost Per 250,000 Carts Produced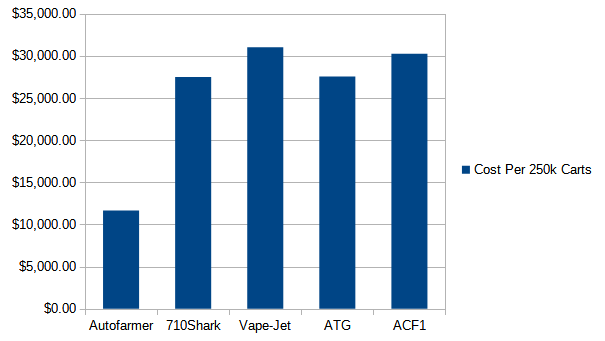 Our methodology behind this calculation is simple. We first take 250,000 carts and divide them by the low end of the approximate carts per hour. We then multiply that number by the cost of an hourly employee's wage ($20/hr). However, some of these fillers don't require constant attention from an operator. The Autofarmer and ATG RoboCAP only need attention half of the time so they are multiplied by 10 instead of 20. The Vape-Jet needs half the attention of that! The new number represents how much it would cost to pay an employee to fill 250,000 carts. We then add the price of the cart filler to this estimation, as most cart fillers last around that long before needing maintenance. Here's an example of the formula with the Vape-Jet: ((250,000/1200)x5)+30000=$31,041.
| | | | | |
| --- | --- | --- | --- | --- |
| Filler | Reservoir Size | Price | Carts per Hour | Cost per 250k Carts |
| Autofarmer | 1250 | 10,000 | 1500 | $11,666 |
| 710Shark | 1000 | 25,000 | 2000 | $27,500 |
| Vape-Jet | 1000 | 30,000 | 900 | $31,041 |
| ATG RoboCAP | 4500 | 24,000 | 1500 | $27,571 |
| Thompson Duke ACF1 | 140 | 24,000 | 400 | $30,250 |
| | | | |
| --- | --- | --- | --- |
| Filler | Accuracy (MG) | Reservoir Material | Line Material |
| Autofarmer | 2.5 | 304 SS | FEP |
| 710Shark | 100 | 304 SS | – |
| Vape-Jet | 2.5 | 304 SS | FEP |
| ATG RoboCAP | 50 | 304 SS | ??? |
| Thompson Duke ACF1 | 5 | Glass | ??? |
Cart fillers are always looking for the best new carts to fill. Variability in cart size is found in this constantly changing cart market. First, the 710Shark adjusts in .5ml increments. The ATG RoboCAP can fill in increments of .25ml. The Thompson Duke ACF1 does increments of 0.025ml. Then the Autofarmer and Vape-Jet can fill in .0125ml increments. We recommend at least 0.025ml increments. Materials are another important factor in your cart filler. Both the reservoir and the line material must be made of a material that won't leech into the reactive oils found in most fillers mixtures. You need to know what materials are contacting your oil!
Let's look at each filler individually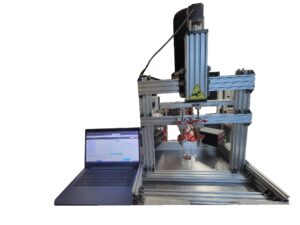 The Cart Farm Autofarmer is essentially a dual farmer that is rigged to automatically fill your carts. Just like the manual and semi-auto fillers from Cart Farm you get full stainless steel and fep contact with your oils and high carts per hour at a fraction of the price.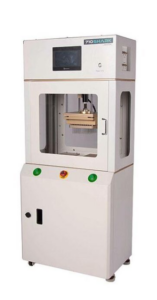 The 710Shark is a unique filler on this list. It fills 100 carts at a time! This amazing feat has its drawbacks. There have been reported issues with unterped distillate and also with mixes below 4%. We also don't recommend doing less than 1000ml for a single strain run which may not fit your criteria.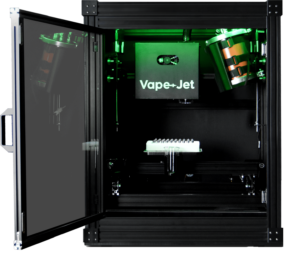 The Vape-Jet is the most expensive option on this list. That price gets you solid materials and features, and it is easy to operate. As we mentioned earlier, the Vape-Jet requires less attention from the operator than any other filler on this list! It's disappointing that the cart output isn't a little higher. You can expect it to fill a 50-rack in about 3 minutes.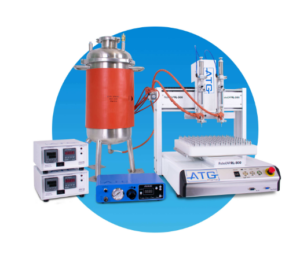 The ATG RoboCAP also brings something unique to the table. Look at that giant reservoir. They offer sizes over a gallon! If you have a ton of one strain to run, this filler might be a good option for you. As far as price goes, it basically ties with the 710Shark for second place, but with a higher hourly cart output. It's .25ml accuracy is something to keep in mind though.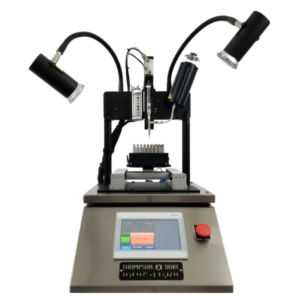 The ACF1 does a good job of filling carts with high accuracy. Keep in mind that with a reservoir this small, it won't be a good fit for a medium or large operation. If you're doing small custom runs, why would you want an automatic filler? If that describes your needs, this might be the one.